Serving Vancouver WA | Portland OR | Salem-Keizer OR
Whether you're doing landscaping work or looking to level your property, you'll probably need some topsoil to help bring your project to life. We have the materials you are looking for. Save yourself the time and stress of hauling soil and contact Dan Jones Conveyor. We deliver high-quality screened soil, dirt, barkdust, and mulch to your lot.
To learn more about our soil delivery service and to receive your personalized estimate, contact us today!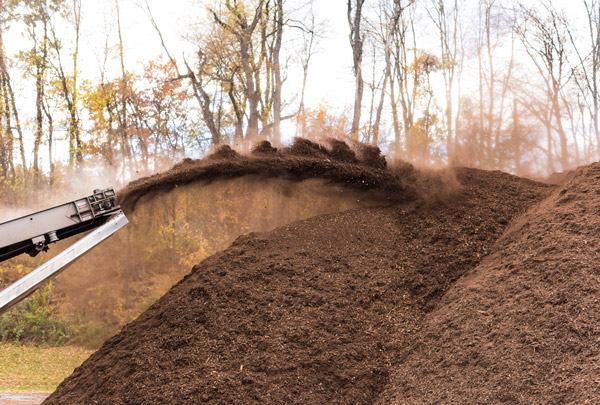 Our custom bioswale soil is made at all three of our locations! Never outsourced and competitively priced!
Barkdust not only adds beauty to your landscape, but it also helps suppress weed growth and retains moisture for plants and trees. If you are looking to add barkdust to your property, Dan Jones is here to help. We offer affordable barkdust delivery services with precise placement.
Mulch is great for landscaping. If you need it for a large area and don't have the means to transport mulch for a large project, consider our mulch delivery services. We offer mulch on-site, no third-party necessary, meaning you get your delivery faster. Best of all, you can purchase as much as possible at one time and we'll place it exactly where you need it. You don't have to lift a finger.
Reliable Topsoil Delivery
When you need soil, dirt, or mulch delivery, you need a company you can trust, like Dan Jones Conveyor. We have a diverse fleet of trucks to handle any size project. When you request a soil delivery, we don't just drop a mound of material on your property, we deliver your soil, dirt, or mulch exactly where you want it, using our conveyor trucks.
We also sell sand, drain stone, and pea gravel in a variety of sizes to add dimension to your property.
Let us know which material you need and we'll deliver it to you! We proudly service the Vancouver WA, Portland OR, and Salem OR area.

CONVEYORED AGGREGATE
DELIVERY
COMMERCIAL CONVEYOR TRUCK SERVICES
We're here, ready to answer.
Leave your information below and our team will get back to you!
At JonEZ Conveyors we take extreme pride in what we do!
For more information on our products and services, please fill out the form to get in touch with a representative from our team.